Wendy Hale
What is your favorite destination?
My favorite destinations are warm and fun filled. I love to visit Walt Disney World and have been there 20 + times since 1998. Another favorite desination is Hawaii as I love all things tropical. Its the perfect place to lay on the beach, swim in the warm ocean or explore the "jungle".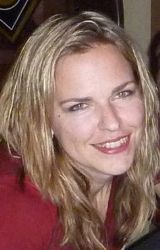 What are your favorite things to do while on vacation?
I love to snorkel! I could float in the water for hours looking at all the beautiful fish.
Why are you interested in travel?
I see every traveling experience a new adventure. Whether it be on a cruise, road trip, resort…it's all fun! These are moments in your life you will remember forever.
What is your dream vacation?

What do you like best about working with CruisingCo.com?
I find it very exciting to research new desitnations for clients. I want to ensure their vacation is the best that it can be. All the agents at CCE/MEV are helpful, friendly and share the same passion for travel.