Mary Jane Crawford
What is your favorite destination?
As someone that loves to travel, it is impossible to pick a favorite destination – I love them all! If I could pick three favorite continents it would be Africa, Asia and Europe. Each destination offers something unique in its own way. Disney World and Disneyland will always be a favorite destination to enjoy with my children and grandchildren.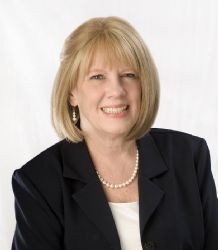 What are your favorite things to do while on vacation?
River cruising is one of my favorite ways to travel as you are in the heart of a country. You have an opportunity to see so much without the hassle of moving from hotel-to-hotel room. Often the town is only steps away from your ship. Every vacation is an exciting adventure to me! Walking through streets and cities that were built in BC times or centuries and centuries old is so incredible. Exploring the ruins in Pompeii, Athens, Greek Isles or just wandering through the streets of Europe is an amazing experience. Also, love anything involving animals. Some of my favorites were riding an elephant in Angkor Wat, and a camel in Morocco. I was excited about petting a Koala in Australia, but loved feeding the kangaroos in New Zealand even more. There is nothing more exhilarating than watching lions just a few yards away on an African safari. Of course, I also love taking photos. Only problem is I totally lose control when I see all those beautiful shades of turquoise-blue water and breathtaking scenery. Just cannot seem to capture the beauty with my camera, but keep trying only to return home with hundreds of photos almost the same. (So glad they invented digital cameras!) My favorite photos are usually of animals or something unique – like the goats standing in an Argon tree eating the leaves. Traveling with my family and friends creates memories of a lifetime. You will never forget seeing your child or grandchild's face light up when they meet their first Disney Princess or get a hug from Mickey. We treasure sharing our time together, whether we are on a cruise, visiting Hawaii, glacier-viewing in Alaska, or touring Europe.
Why are you interested in travel?
My passion began as a child with trips to New York, Washington D.C., and Philadelphia. One day I realized there was a whole world out there to explore. I have a burning desire to see it all! St Augustine said it best, "The World is a Book and those who do not travel read only one page." I want to read every page! Photos spark interest to visit a destination, but nothing compares to the joy of experiencing it yourself.
What is your dream vacation?

What do you like best about working with CruisingCo.com?
My dream "career" was to become a travel consultant and CruisingCo.com was my choice. To protect our clients, we work with reputable suppliers. We are part of the Signature Travel Network which includes destination specialists from around the world. If there is anything we need, CruisingCo.com, Signature, the cruise lines, hotels and other travel suppliers can be depended on for help. Continuing education and travel opportunities are available. You could not work with a better group of travel agents – always willing to lend a hand to help each other.